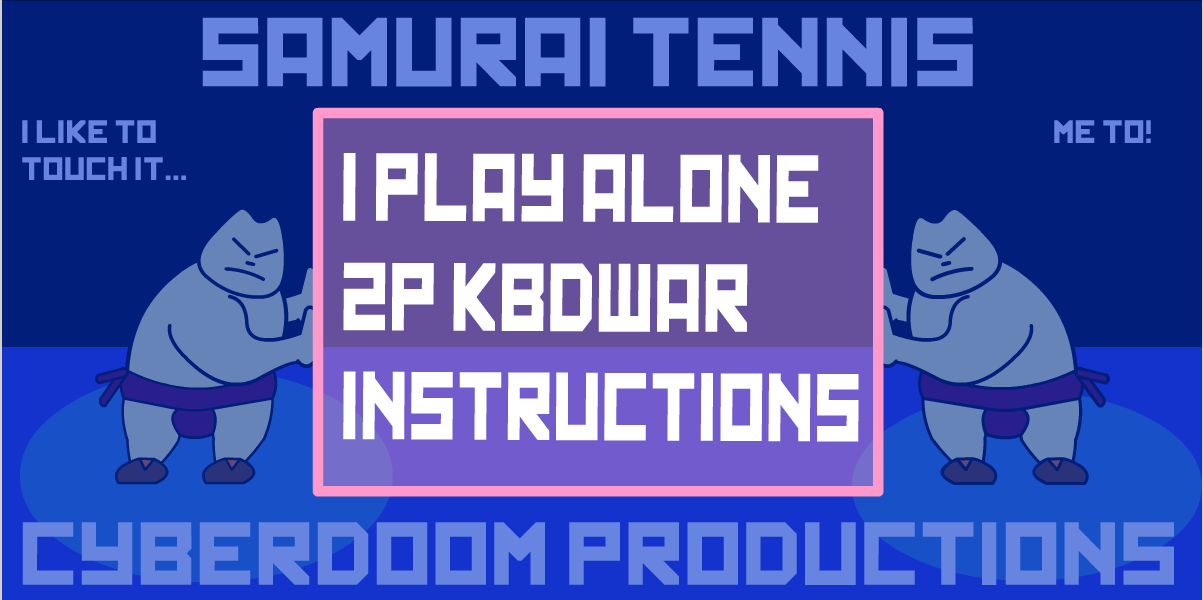 SAMURAI TENNIS
A downloadable game for Windows
This here is a really old game that me and Simon Gustafsson/Post/Sklett made in 2007. It has been hiding on my old computer in the most remote folder you could imagine! It has been forgotten, overlooked, abandoned on that poor old hard drive for years. But now it is time for the world to experience the full glory of real ancient Tennis based Samurai battle!
The game has two modes:
1 Player - Smash your tennis ball against the tower to rack up your score. Hit the Warlord to stop the tower momentarily and rack up the multiplier. Hit the tower five times without hitting the ground and you get a powerful fire ball.

2 Player - This is a real classic 2 player keyboard masher. So get your best friend/worst enemy and start fighting, shouting, cursing and pushing each other around on the keyboard!
As I mentioned before this is an old game. It has actually been released before (on argblargs), but as a stripped down version without music and 2-player mode. This version is the real deal! (I cant hype this enough, or maybe I´m just happy to find an old game crapping around on my hard drive. But we think it is super cool) And we hope you like it!
ENJOY!

Download
Click download now to get access to the following files:
Samurai Tennis - Game.rar
3 MB